Experimenting With Emerging Media Platforms
Published by Routledge / Taylor & Francis.
Experimenting with Emerging Media Platforms teaches students in media tracks — such as journalism, advertising, film and public relations — how to independently field-test and evaluate emerging technologies that could impact how media is produced, consumed and monetized in the future.
Taking a unique trial-and-error approach, the author encourages students to go against their desire for perfection and instead plunge into exercises with the full expectation that they will "fail" many times before they succeed.
Through focused assignments, this book provides pointers on how to familiarise yourself with current technology including extended reality (XR, VR, AR, and MR), open-source coding, photogrammetry, aerial imagery using drones, automation, and artificial intelligence.
Readers are invited to create and test their own hypotheses and work outside of their comfort zones to reach conclusions on how a technology could enhance storytelling for a particular audience.
Through experimentation guided by workbook exercises, case studies from students and media practitioners, practical tips and reminders about ethical decision-making, students will learn how to work like explorers and civic hackers to enact change in the media landscape.
NOW AVAILABLE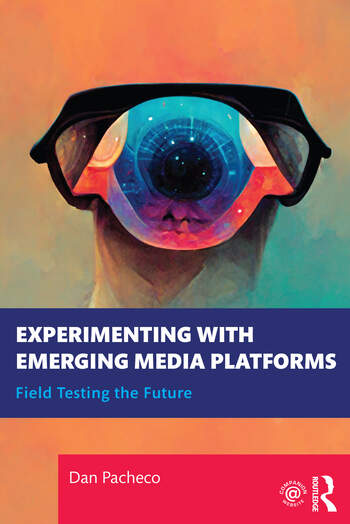 Best Quality:
Routledge
Other Sellers:
Amazon
Barnes & Noble
Global Sellers
Built around an established course being taught by the author and informed by over 20 years' experience in media industries, Experimenting with Emerging Media Platforms is essential reading for aspiring media professionals and students undertaking courses such as Emerging Media, Media Innovation and Media Startups.
Template and Exercises
For book owners: as you read through the book, there are references to templates and exercises. Find them all here, organized for you by chapter. Be sure what to share what you create in the Slack!
Get Templates and Exercises
Dan Pacheco is a Professor of Practice and Peter A. Horvitz Endowed Chair of Journalism Innovation at the S.I. Newhouse School of Public Communications where he teaches courses about virtual reality storytelling, data and digital journalism, and emerging media platforms.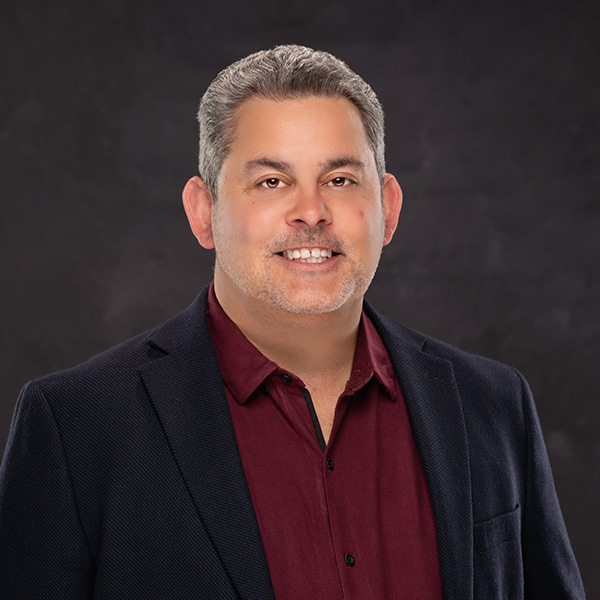 Pacheco is a pioneer in the use of virtual reality for journalism. In 2014 he started and co-produced The Des Moines Register's Harvest of Change VR project for the Oculus Rift, the world's first large-scale use of virtual reality by a commercial news organization. Harvest of Change earned an Edward R. Murrow Award in 2015 for its innovative use of 360-degree video for virtual reality. He was chosen as a member of the Interactive Board of Jurors for the 2022 Peabody Awards.
Previously, Pacheco spent 20 years in the trenches of digital publishing everywhere from Fortune 500 companies to startups. He started his career as an online producer for Washingtonpost.com, where he produced Interact, one of the first online news communities. Subsequently, as a principal product manager at America Online, he oversaw some of the Internet's first truly global community products.
In 2005, after pioneering the first implementation of a social networking platform at a U.S. newspaper, he received an NAA "20 Under 40" award. And in 2007, he received a Knight News Challenge grant to build a democratized publishing service that evolved into an eBook platform.
In 2020, he received an Online News Association Journalism 360 grant to work with Newhouse school students to produce The Racial Divide, a virtual reality piece that explores the African American 15th Ward in Syracuse, whose thousands of residents were displaced in the 1960s order to create a highway overpass. The resulting project, which can be viewed at Visualizing81.thenewshouse.com, has received numerous awards. Among them are 1st Place for Immersion Journalism by the Society of Professional Journalists' Mark of Excellent Awards, and 1st Place in Innovation by the Society for Features Journalism Mark of Excellence Awards.
Pacheco gives presentations and seminars about media innovation and XR internationally. He was born on an Air Force base in northwest Florida, and grew up in Colorado. He also spent significant parts of his life in Puerto Rico and Holland. He currently lives in the Syracuse University neighborhood with his partner and puppy.